Hidden Gems in Baltimore: 100 Flavors of Ice Cream Heaven
Allow me to introduce you to our next #SundayFunday treasure find in our "Hidden Gems in Baltimore" series. It's a fun, colorful spot that I'm sure in the summer is THE place to be!
Welcome to BMORE LICKS!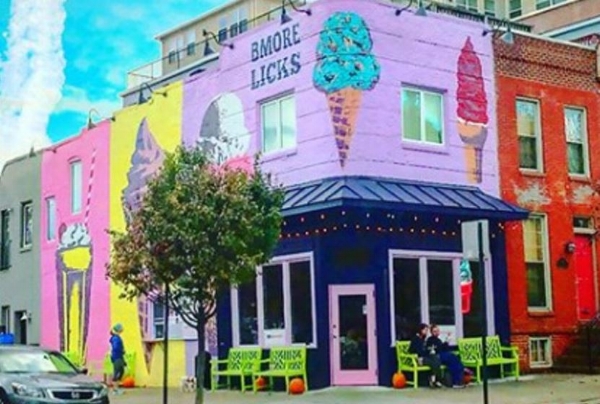 I have to say…I'm used to Baskin Robbins and Dairy Queen. I was completely OVERWHELMED by BMORE LICKS! But, I am SO HAPPY we found this spot and came back after our comatose inducing brunch at the Annabel Lee Tavern just up the road. I was like a kid at the candy store + toy store at the same time! I mean - OVER 100 FLAVORS of ice cream?!?!
I couldn't decide what I wanted and I probably changed my mind a dozen times. I ended up with a flavored milkshake (it ended up getting spiked with Kahlua after we left…Hey, it's the weekend so don't judge me!)
ABOUT BMORE LICKS
They are a family-owned, 2nd generation ice cream shop located on Patterson Park in the Canton neighborhood of Baltimore, MD.
WHAT MAKES THEM "DIFFERENT"?
BMORE LICKS is the ONLY shop in Maryland with more than 100 flavors of handmade soft serve available every single day! Every one of their soft serve flavors is made-to-order.
BMORE LICKS also features 30 rotating flavors of premium, homemade hard ice cream made onsite, 100+ flavors of milkshakes, and dozen of options for sundaes, snowballs, coffees, and donuts! This means more options, more flavors and more customization than anywhere else in Maryland!
BMORE LICKS is also vegan friendly with at least two vegan ice cream flavors always available.